Antonio David Valero's interview – Spanish mortgage set up expenses claim
We all know that many consumers have paid the set-up expenses for their Spanish mortgages without having to do so, but we do not know the stories behind each case. From Legalbono we want to spread our client's experiences when filing claims against banks due to abusive mortgage clauses.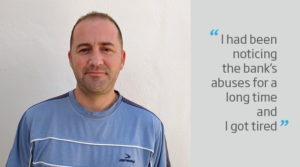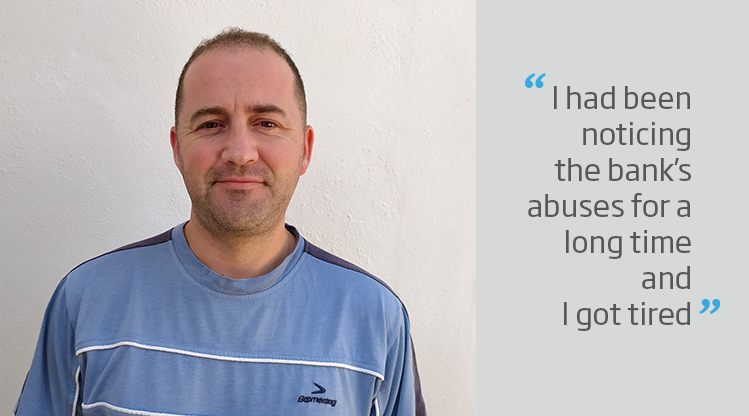 Today, we are interviewing Antonio David (Híjar-Las Gabias, 1980), who filed a claim in order to get back the mortgage set-up expenses after a long time noticing that banks have been abusive towards their consumers. We must clarify that in 2015 the Spanish Supreme Court declared null and void that clients had to settle their Spanish mortgage set-up expenses and today, those affected can claim back part of the money paid for such expenses.
Now Antonio David is grateful and relieved for having taken the step in April of 2020. He feels that he has been demanding with the bank and he leaves us his experience in order to encourage others who are affected to claim their mortgage expenses as well:
Why do you think people do not claim? Do you think they should?
I think that people do not claim because they think it is difficult, complicated and do not fully understand these type of things, but I believe that we should all be more demanding with banks and get back what belongs to us. Throughout the years, banks have taken advantage of consumers during the real estate boom, with abusive clauses and lack of transparency. As later demonstrated, they took advantage of the situation. Therefore, we must fight against them and claim those abusive clauses.
Why did you choose Legalbono?
I chose Legalbono after searching online and visiting several web sites. It was the one that transmitted me most confidence from the searches I carried out on the internet and it was where I found the most transparent and understandable information.
How would you describe the claim process with Legalbono?
Very simple and straight forward, including information that gave me peace of mind.
Would you claim again with us?
Yes, without a doubt.
Legalbono took care of the entire process in a transparent, fast, and very clear manner, both in information and dedication.
In one sentence, what would you say to others affected like you?
Claim, just as the bank demands your mortgage payment every month and you pay it every month, you must demand that they give back what belongs to you.
Thanks Antonio David, for encouraging and helping others in your same position with your testimony. Together we will become stronger.
Claim my mortgage set-up expenses