Pros and Cons of Buying Off-Plan Property You Should Know
If you are interested in buying off-plan property, but you still have not decided, you have to read this.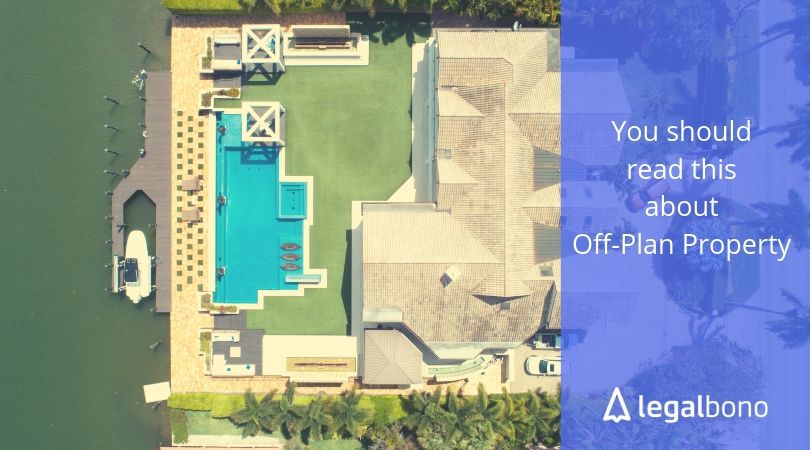 What are the pros?
Maybe the most attractive aspect of this kind of property is the price. By acquiring off-plan, you save roughly 5% of the final sales price. When compared to purchasing resales, the difference is clear. For example, if the resale price is 200 000€, the off-plan price would be 190 000€.
Another benefit of purchasing an off-property is the payment schedule. You don't have to pay at once. Buyers pay a purchase deposit that usually accounts for 20% of the value of the house in installments. Not only does this deferred payment system help you to save, but you can also ask for a mortgage for the remaining price.
Also, this is a perfect option for you if you are one of those who would like to personalize your home. Through this plan, you can change the distribution and the materials of your home. In addition, you can check the process of construction.
It sounds all positive but it is important that you know the other side of purchasing off-plan.
What are the cons?
Buying off-plan property has its risks, so we advise that you have the right information before purchasing. Also, it should be noted that many properties do not reach completion; never built nor delivered despite the promises.
Although, when signing the purchase contract, a date is established for the completion and delivery of your property. Still, you would have to wait impatiently till they eventually hand over your keys. To make matters worse, there is always no communication system that keeps you informed of possible incidents delaying the delivery date.
In your own best interest, should you decide to buy an off-plan property, make sure you specifically ask for a signed agreement about date of delivery in the contract.
However, if you find yourself in a situation where the property was not completed or delivered on time as agreed, you can always seek legal intervention.  At Legalbono, we are experts in mass legitimate claims. So, if you are affected or know someone who is, we can help you to recover the money.
You don't have to wait any longer. Send in your enquiries now.